"Going green" isn't anything new, however, there have been certain barriers concerning electric vehicles that have slowed consumers from going electric. One of the largest hesitations consumers have is the lack of convenient charging locations. With some electric cars' relatively limited mile range and long refueling time, the benefits of buying an electric car can be quickly diminished due to so-called "range anxiety." However, Utah's Electric Vehicle Corridor will be a solution to those inconveniences, making clean transportation a more feasible option.
On Friday, June 29, Utah moved one step closer to better air quality. Together with Rocky Mountain Power and Maverik, UCAIR celebrated thegrand openingof theElectric Vehicle Corridor, which contains 350 charging stations along I-15 through Utah. A part of the Live Electric project, the corridor aims to make "going electric" practical, affordable and better for the environment.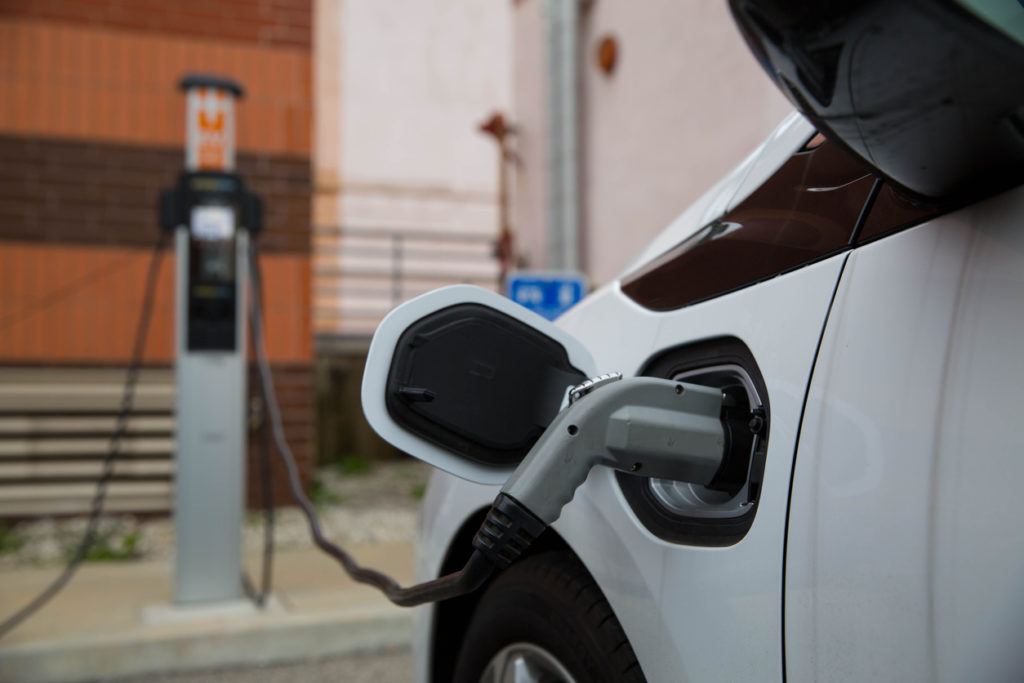 Easier and faster
Live Electricpartners are installing 700 charging stations over the next three years along I-15, I-80 and I-70 corridors. These "fast charging stations" can fully charge your vehicle in30 minutes. Now, drivers don't need to worry about charging their car overnight at home, but rather can charge their car in just a few minutes at any of these locations.
Referencing electric vehicles, UCAIR Executive Director Thom Carter said, "Completing this corridor really says to consumers this is a viable option. When you're out there buying a car, figuring what you can do to affect the air quality of the state, this really does make it a legitimate transportation alternative."
Go green and save some green
In addition to the convenient locations, these new charging stations also have economic benefits. It is estimated to cost $10 to $15 to fuel an electric car, which is more than40 percent cheaperthan the cost of filling up a 2018 Honda Civic.
James Campbell, Strategic Projects Adviser for Rocky Mountain Power, says, "When you add it all up, the total ownership of an electric vehicle is cheaper."
Electrifying purpose
Beyond its convenience and fiscal advantage, the main benefit of the EVC is how it will contribute to improving Utah's air quality. Transportation has a direct impact on air quality and community health, and the EVC will be an essential tool in becoming a less oil-dependent society.
Maverik CEO Chuck Maggalet says, "We recognize while there is a relatively low fraction of our customers using electric right now, we expect that is going to grow in the future. We wanted to make sure that our customers are able to recharge their electric vehicles when they are out on their adventures."
Withcharging stationslocated at Maverik stores in Wellsville, Syracuse, Stansbury, Draper, Santaquin, Fillmore and Washington, the ability to drive electric and take care of the environment is becoming easier and easier.