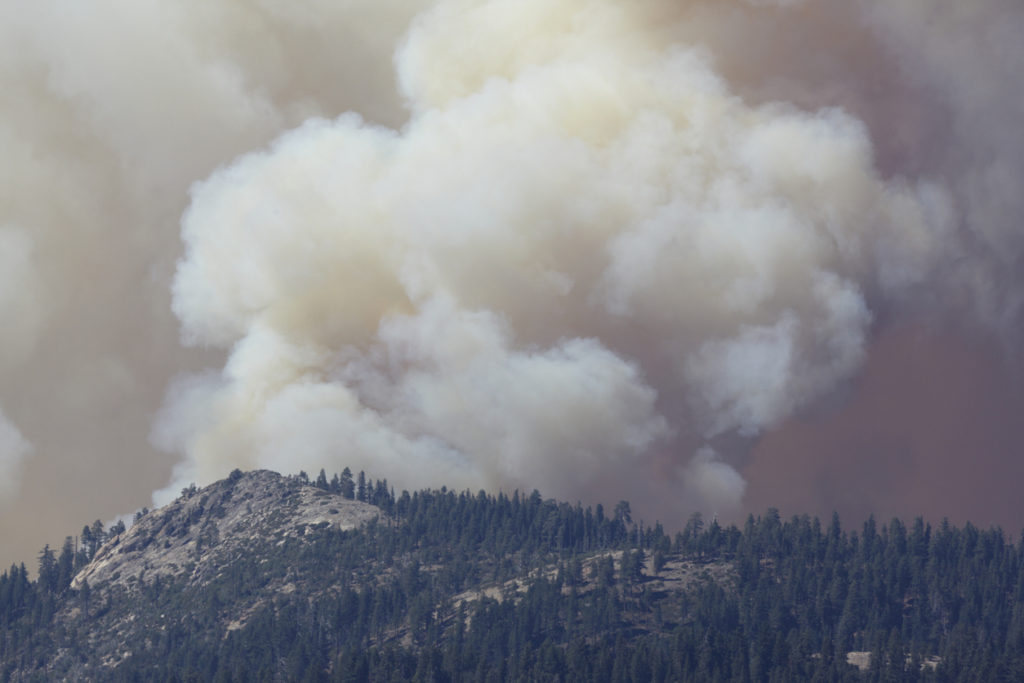 Wildfire smoke significantly affects the levels of particulate matter (PM) in our air. Since the start of July, there have been over 100 reported wildfires in Utah alone. Because wildfires are inherently dangerous to the air we breathe, it's important that Utahns have access to resources to stay safe and informed.

Air Quality and Pollution
Air quality is measured by the Air Quality Index (AQI) on a scale of 1-500 degrees to show how much pollution is in the air. Safe, healthy air quality ranges from 1-50, while higher AQI levels indicate unsafe levels of pollution. The term pollution encapsulates air contamination from ground-level ozone, carbon monoxide, sulfur dioxide, nitrogen dioxide and airborne particles.

Pollution, especially from airborne particles, is measured by particulate matter (PMs), a term that explains the mixture of solid and liquid particles. There are two types of PMs: PM10 and PM2.5. PM10 includes inhalable particles that have diameters of 10 micrometers or smaller. PM2.5 includes ultra-fine, inhalable particles that measure 2.5 micrometers in diameter or smaller. Pollution from wildfire smoke mostly falls into PM2.5 because it is made up of a mixture of gases, fine particles from burning pieces of wood, other solids and water vapor. These super-fine particles pose a threat to human health because they can more easily get into eyes and lungs, allowing them to infiltrate the respiratory system.

Do Your Part to #ShowUCAIR
During the summer, emissions from vehicles compound the effects of smoke to increase ozone levels.
Do your part to help reduce the risk of wildfires and poor air quality by using the following strategies:
To keep your lungs safe from the effects of summer wildfire pollution at home, follow the tips below:
Download the UtahAir app to track air quality and check it before doing tasks like mowing the lawn or going for a run
Keep windows and doors closed when the outside air is compromised to preserve your indoor air quality
Avoid using things that burn inside, like candles, fireplaces or gas stoves, when the air outside is compromised to keep the air indoors clean
Change out your air filters every few months to ensure the air circulating in your home is healthy to breathe
The National Park Service reports that nearly 85% of wildfires are started by humans. To avoid contributing to the risk of wildfires when you're enjoying the great outdoors, follow these tips:
Only build a fire where signs permit and always use an existing fire pit if one is available
Do not build a fire in dry or windy conditions
Build fires at least 15 feet away from tents, shrubs and trees (anything flammable)
Always have a source of water, bucket and shovel nearby when you build a fire
Allow your fire to burn out completely to ash if possible, then drown all embers with water and continue to pour until the hissing sound stops to ensure the fire is completely out

Source: https://smokeybear.com/en