UCAIR, local business leaders, lawmakers and citizens celebrated Utah's progress in improving air quality last week at the Third UCAIR Annual Summit.
The evening opened with Executive Director Thom Carter introducing Gov. Gary Herbert to discuss air quality in Utah. According to Gov. Herbert, Utah has reduced its emissions statewide by 25 percent in the last 10 years.
"We've passed more bills in the past five years than we have done in the history of the state of Utah," said Gov. Herbert.
Carter attributed much of UCAIR's success to its partnership with state lawmakers and local businesses. In fact, the UCAIR grant program allowed 10 organizations to bring their innovative products, services and initiatives to life to improve Utah's air quality.
Three distinctions were awarded to businesses and individuals that made exemplary contributions to improving Utah's air quality over the past year.
2018 UCAIR Clean Air Person of the Year: Dr. Kerry Kelly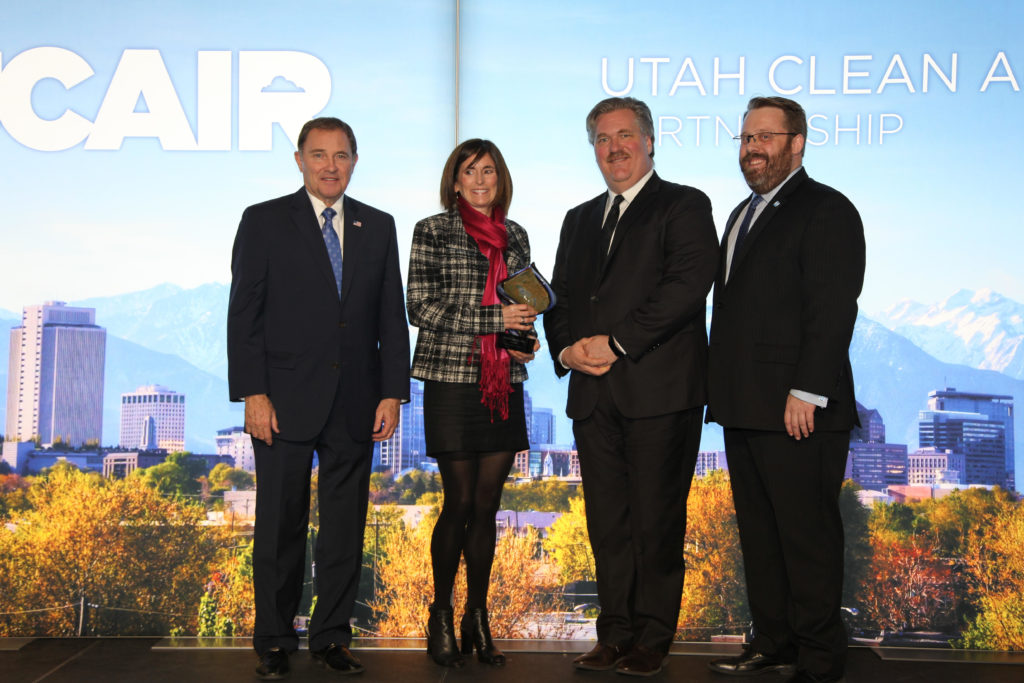 As an Assistant Professor in Chemical Engineering and Director of the Program for Air Quality, Health and Society at the University of Utah, Kerry has successfully spearheaded many education efforts. She has worked tirelessly to encourage Utahns in the classroom, in the community and on the local news to improve air quality.
2018 UCAIR Clean Air Business Partner of the Year: Chevron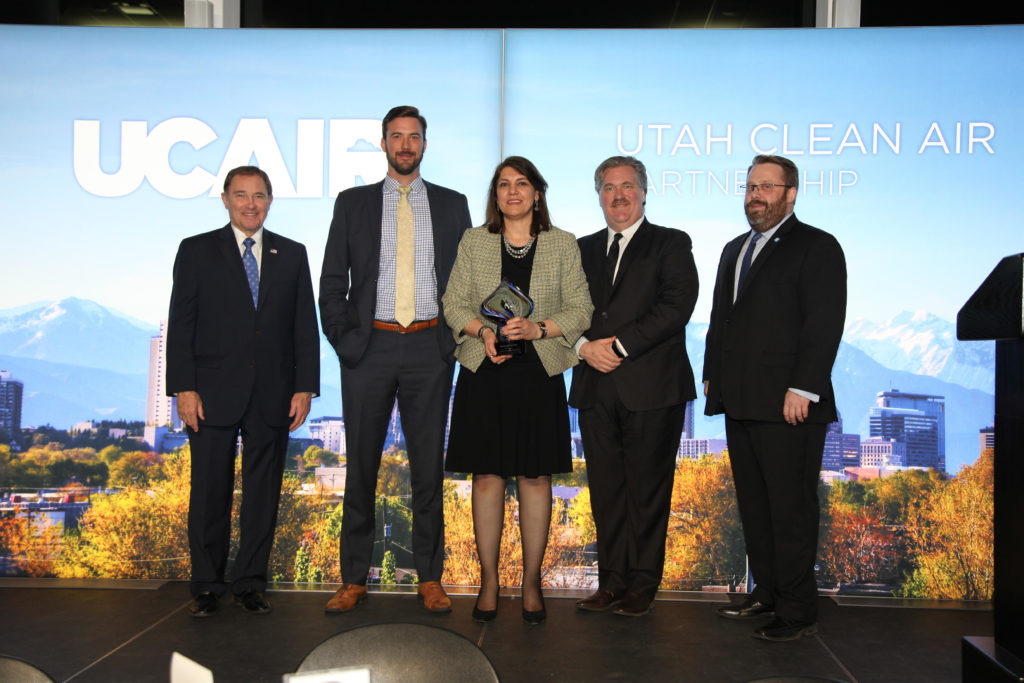 Chevron is a long-time partner and supporter of UCAIR and has gone above and beyond over the years lending its influence and resources to UCAIR's remarkable success.
In 2017, Chevron and UCAIR tackled the public health risk of wood burning with the Show UCAIR Wood Stove Exchange program. The ShowUCAIR Wood Stove Exchange Program would not have been possible without additional support from Andeavor and the Eccles Foundation. Currently, 39 wood stoves have been replaced in Utah with cleaner, gas-powered stoves. Exchanging 80 wood stoves for clean-burning gas appliances will eliminate 3.77 tons—or 7,462 pounds of harmful emissions—the first year.
In 2015, Chevron was instrumental in starting the Chevron UCAIR Gas Can Exchange Program. 7,088 gas cans were exchanged in Utah, which is the equivalent to taking 816 cars off the road per day over the five-year lifespan of the gas can.
2018 UCAIR Clean Air Community Partner of the Year: Utah Department of Transportation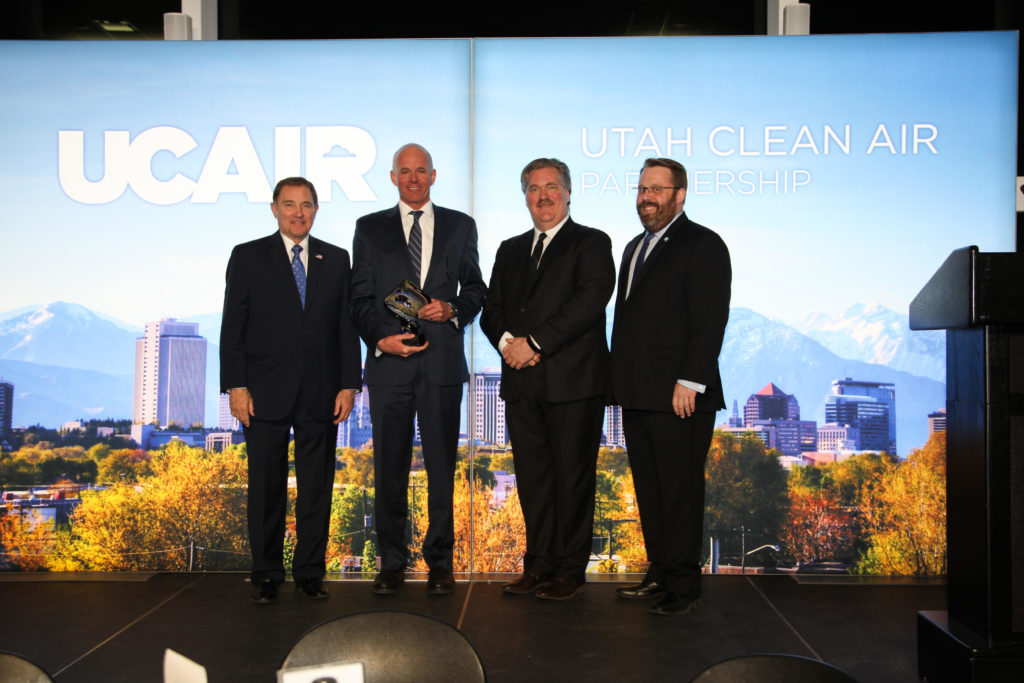 UDOT is recognized nationally as a leader, an innovator and as an organization that is moving the transportation industry forward.
Its TravelWise program encourages Utahns to carpool, use transit, telework, trip chain, walk and ride their bikes to reduce the times they drive alone in their cars.
The TravelWise program has also worked closely with other state agencies—most prominently DEQ—to plan and display air quality messaging on UDOT's freeway message boards, reminding Utahns to change behavior when it's most important to do so.
This year's summit peaked with the keynote conversation between NBA legend Bill Walton and Lt. Gov. Spencer Cox. The loquacious Walton did not disappoint, and Lt. Gov. Cox did a graceful job of steering the conversation in topics ranging from air quality to the Jazz.
Thank you to everyone that attended the Third UCAIR Annual Summit. Together, we can make changes to improve Utah's air and our quality of life.