Thursday, May 25, 2023, was not just any other Thursday.
It will go down in history as the day of the 8th Annual UCAIR Summit, held at the Ken Garff Scholarship Club at the Rice-Eccles Stadium.
A day of awards, fun and connection centered around air quality.
The Awards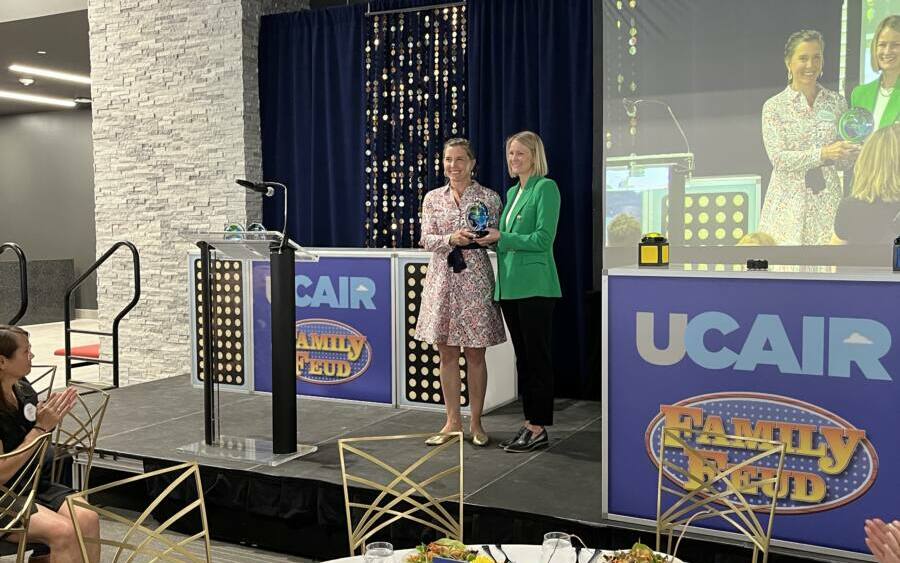 Salt Lake City Mayor Erin Mendenhall was the recipient of this year's UCAIR Person of the Year award. As the former Executive Director of Breathe Utah and current Mayor of Utah's capitol city, her work in the public sector consistently links back to her long-standing commitment to air quality. Transit-focused and committed to renewable energy for Salt Lake City, Mayor Mendenhall's leadership continues to propel the air quality effort forward.
WeEV, short for Workforce Expansion for Electric Vehicles, was awarded the UCAIR Community Partner of the Year award. This team of collaborators is working to expand knowledge and expertise in the electric vehicle maintenance industry and increase the adoption of electric vehicles in communities across the state.
This years' UCAIR Business Partner of the Year was none other than Ivory Homes. As they continue to develop their quality homes, they've implemented improvements that will enable clean air behaviors for their residents. These sustainable improvements include EV charging stations, smart thermostats, heat pumps, tankless water heaters and preparation for future solar panels.
The Fun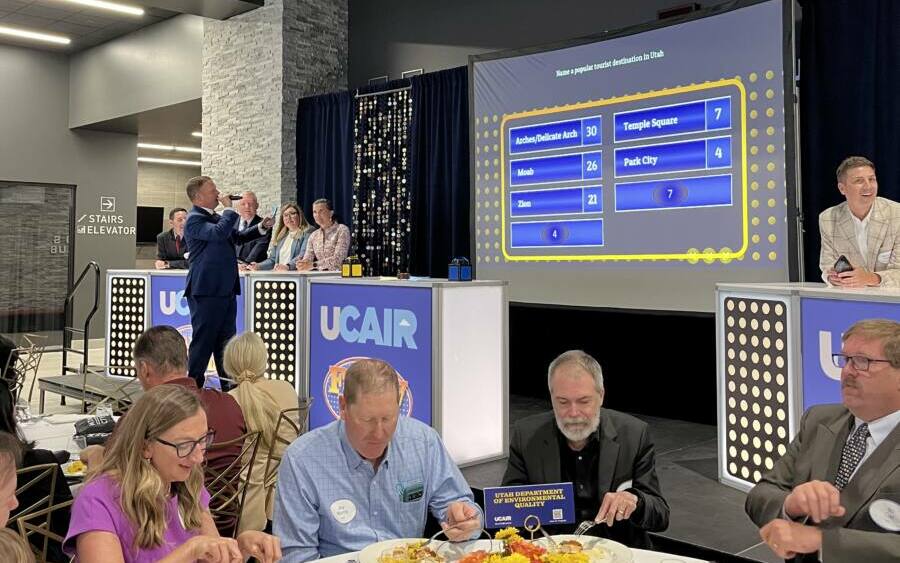 Game On for Air Quality! This years' Summit featured some lighthearted fun, pitting professionals from the public sector against a few from the private sector in a Family Feud-style showdown including topics ranging from "National Parks in Utah" to "Actions for Improving Air Quality".
Even though the competitive spirit in some contestants came out a few times, we won't focus on winners and losers since, it seemed that everyone in attendance learned a little something about friendly competition AND air quality.
Connection
As with every UCAIR Summit, we left with the reminder that air quality is everyone's business. From the largest organization to individuals from communities across Utah, taking action for Utah's air takes teamwork. We couldn't be more proud and grateful for the partnerships that have supported the work to improve air quality throughout Utah.

If you weren't able to join us, visit our UCAIR Annual Summit page to see this year's award winner videos and learn more about UCAIR's supporters.