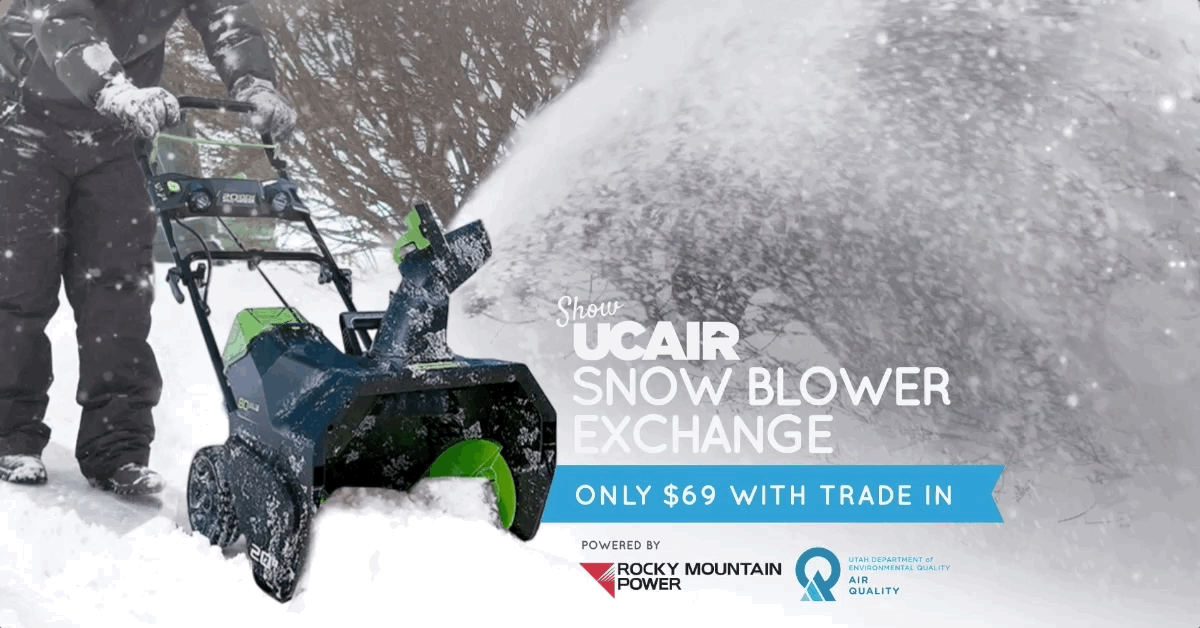 The polluting emissions of a gas-powered snow blower during just one winter season is equal to driving a car 2,714 miles–the driving distance from Los Angeles to Miami.
On Oct. 2, 2018, Utah Clean Air Partnership (UCAIR) and Utah Division of Environmental Quality (DEQ) kicked off the Snow Blower Exchange program at a press conference with Thom Carter, executive director of UCAIR, Lt. Gov. Spencer Cox, Alan Matheson, executive director of DEQ and Gary Hoogeveen, president of Rocky Mountain Power.
The snow blower exchange program encourages people to exchange their gas-powered snow blower for a clean, zero-emission Greenworks 80-volt electric snow blower.
"Every snowstorm gives us a fresh start to a clean air, that we immediately start polluting by turning on our gas-powered snow blowers," said Carter.
Registration for the Snow Blower Exchange is open through October 11, 2018 at UCAIR.org. More than 400 snow blowers are available for exchange. Registrants will be randomly chosen and notified by email the week of Oct. 15. When turning in a gas-powered snow blower an electric snowblower can be purchased for just $69.00, plus tax and fees. All details are available on the website.
In the quest for better air quality, small efforts can make a big impact. A simple change such as switching from a gas-powered snow blower to an electric-powered snow blower is a solution that will contribute to better air quality.
"Plan to make a change this year and show you care. Exchanging your air-polluting snow blower and registering for a clean electric snowblower is a practical solution that adds up to big savings," said Carter.